Sports Premium Funding Questionnaire
To help us achieve our aims, and determine how we spend funding, we would very much appreciate feedback from parents. This is an opportunity for you to comment on the current PE provision at our school. This applies to both PE that is taught in the school day, after-school sport provision and competitive fixtures or events against other schools. We would welcome positive feedback as well as areas for further development.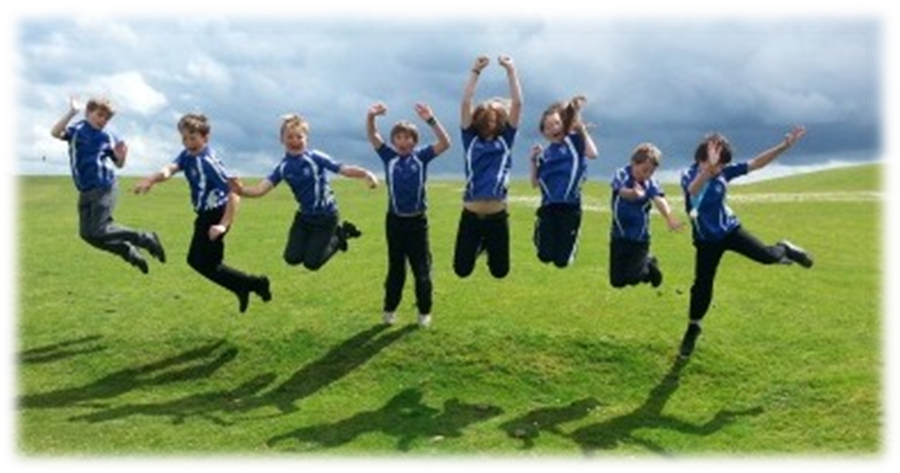 Sport Premium
The Government has provided additional funding to provide new, substantial primary school sport funding in order to improve the provision of physical education and sport in primary schools. This funding is being jointly provided by the Departments for Education, Health and Culture, Media and Sport, and will see money going directly to schools to be spent on improving the quality of sport and PE for all their children.
This funding is ring-fenced and therefore can only be spent on provision for PE and sport in schools. We are held accountable for how we have used the additional funding to support pupils progress and participation in PE and school sport. We are required to publish on-line information about how we have used the additional funding, including details about our sporting provision alongside curriculum details. This will ensure that parents/carers and others are made fully aware of the PE and sporting provision at St. Andrew's.
Aims and objectives for 2021 - 2022
Sports Premium Funding for 2021 - 2022
Evidencing the impact of past sports funding 2020 - 2021
Reporting on National Curriculum Requirements for Swimming

Sport and Physical Education
The school addresses the National Curriculum requirements for PE exceptionally well. All pupils undertake gymnastics, dance, games, athletics, swimming and outdoor adventurous activities following the Devon PEDPASS Schemes of work. We have an outdoor adventure assault course, trim trail and climbing apparatus as well as extensive grounds for orienteering, muddy day and Forest School. We make full use of our sports field and two playgrounds. We also have a heated outdoor swimming pool which is used by all classes from April to October.
We have links to Tavistock College, University College St Mark and St John, Plymouth Argyle Football, Plymouth Albion Rugby, Tavistock Athletic Club and Plymouth Marjon Hockey. Qualified coaches and students support our school taking skills sessions and after-school sports clubs. All coaches and staff have the overarching aim to develop in students a broad base of knowledge, skills and critical understanding in the context of sports coaching, teaching physical education and sport development and leadership. Older children in the school use these skills to establish their own sports clubs for younger pupils during lunch times.
During lunchtimes we also operate Huff and Puff which is a playground scheme that aims to improve health-related fitness, giving the children a further opportunity to experience an active lifestyle during school. It focuses on many skills such as throwing, catching, hand eye co-ordination, balance, co-operation, trust and team work.
In school there is a wide range of equipment available for the children to use, e.g. space hopper, table tennis, basket ball, a variety of bats and balls and much, much more!
Children in Years 5 and 6 have residential visits each year and Year 4 experience an outdoor, adventurous residential break. We actively promote co-operation and teamwork as well as personal enjoyment of physical activity on all residential visits.
We are passionate about sport and there is a strong tradition of sporting success at St Andrew's, which has been recognised at local and regional level. We are able to offer a wealth of sporting opportunities above and beyond those that are statutory.
Whilst we teach swimming in our own pool during the warmer months, we also arrange deep water swimming taught by specialist coaches to Year 5 pupils at Meadowlands Swimming Pool in Tavistock and closely supervised by lifeguards.
The school takes part regularly in a variety of intra-school activities such as sports day, swimming gala and challenge afternoons, inter-school competitions against other schools locally and regionally.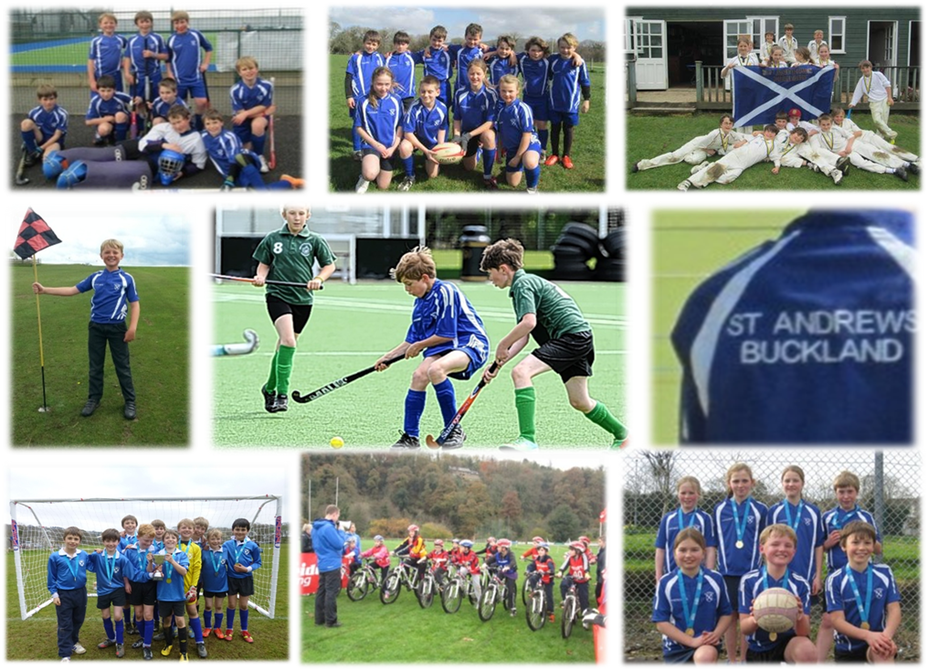 A squad of hockey and cricket players from St. Andrew's travelled to Lithuania to participate in our European project called SHAPE.
Find out more by clicking on the link.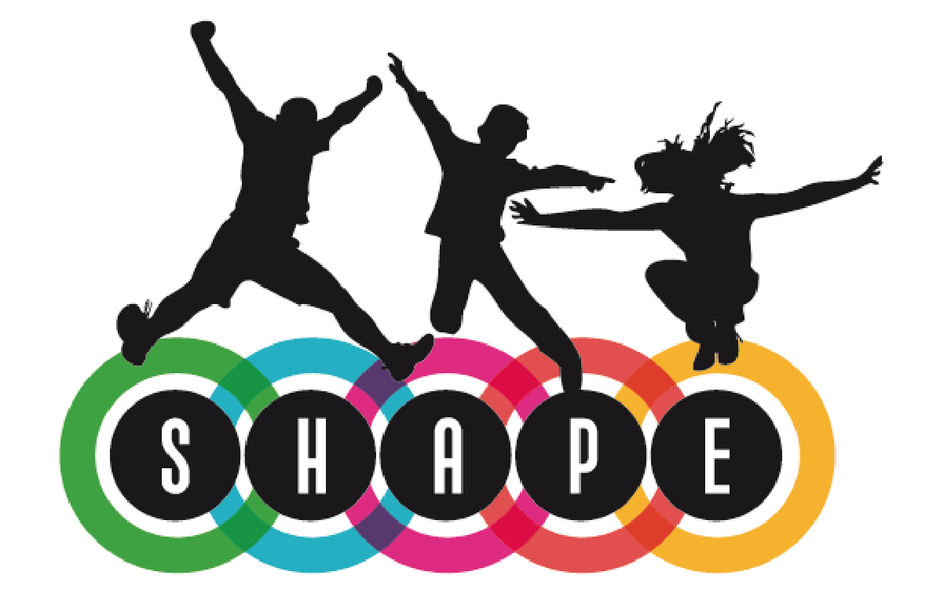 Sporting Success
We are very proud of our tremendous sporting success at St. Andrew's. In recent years we achieved a number of sporting successes.
Hockey, swimming, cricket and athletics teams have represented West Devon in the Devon Games.
We have also been fortunate enough to participate in an Erasmus+ European sports project called SHAPE, where pupils and staff travelled to Lithuania to share and learn best practice in a wide range of sports.
Teams always play exceptionally well in all events across the year. We are delighted with the progression and success of our children in sports, which has stemmed from their enthusiasm and love of sport and physical education. The use of the Sport Premium Funding for specialist teachers and sports coaches has contributed to improving skills across a range of sporting activities.
In addition to a wide range of traditional sports, several new sports have been introduced, including cycle-X, Ultimate Frisbee, table tennis and street dance. Extra curricular sports also play an important part across the school with over 12 different sports clubs typically taking place across the year.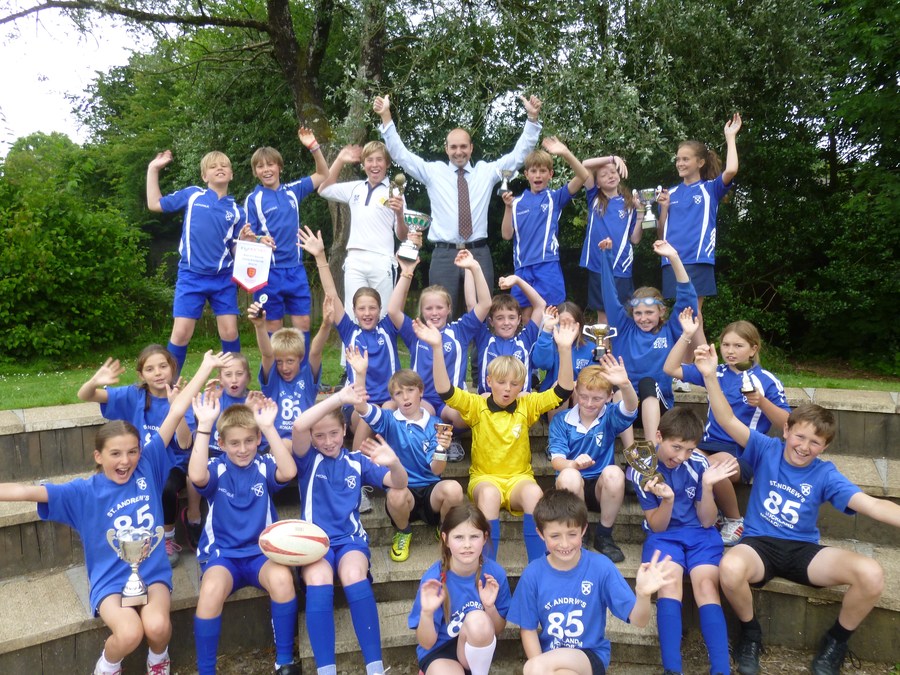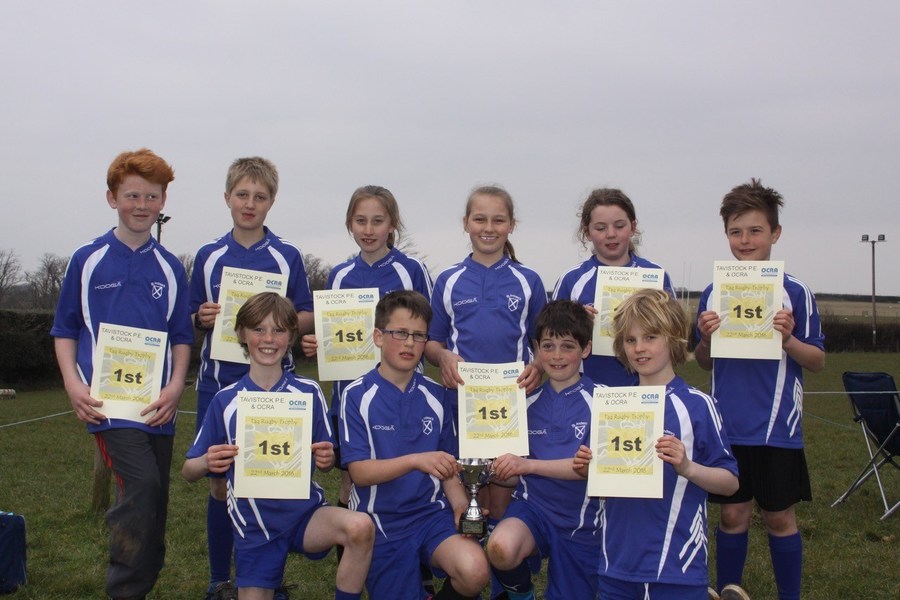 School Games Award
As a result of our sporting success, we have once again been successful with our application for The School Games Mark Award and have been awarded PLATINUM status.
Under The School Games we aim to continue the following:
Build on existing practices to provide more opportunities for those currently not engaged in competitive sport, and provide an appropriate pathway for all young people to achieve their potential

Provide access to a range of alternative, modified and traditional competition formats helping offer new and exciting options to pupils

Maximise the impact of competitive school sport to develop students' personal skills and contributing to school life

Offer opportunities for young people to develop leadership skills and express citizenship through volunteer roles such as officials and team managers

Complement other initiatives in the school which encourage a wide range of young people to participate in sport, such as Change4Life and Energy sports' clubs
Through four levels of competitive sport, young people have the opportunity to get involved, have fun, challenge themselves and progress.
Positive aspirations and attitudes to learning
The Spirit of the Games Values focus on personal excellence through competition. The five values of passion, belief, respect, honesty and teamwork were developed nationally by young people to identify what the experience of school sport should be built around. St. Andrew's strives to follow these values and to foster a range of behaviours, qualities and inter-personal skills with our pupils based on sporting experiences, scenarios and attitudes. This builds upon our school ethos and fully incorporates our learning and behavioural policy supported by the THRIVE behavioural programme adopted by our school.
Sports events that we participate in across the year include:
Football tournaments and festivals

Netball tournaments and festivals

Athletics competitions

Cross Country competitions

Quad Kids Indoor Athletics competitions

Plymouth Albion Rugby Coaching

Tag Rugby tournaments and festivals

Fit for Life Sports Day

Golf tournaments and festivals

Swimming galas

Cricket festivals and tournaments

Kwik Cricket festivals

Hockey tournaments and festivals

Sailing

Cycling proficiency courses

Cross cycle / mountain biking competition

Playground Leadership Festivals
Children from Year 5 and 6 can participate in sailing instruction provided by the Plymouth and Devon Sailing School.
Our Muddy Day School programme is a great innovative educational approach to outdoor learning across Key Stage Two. The philosophy of Forest Schools is to encourage and inspire individuals of any age through positive outdoor experiences. Engaging, motivating, achievable tasks and activities are set within our wooded environment on our school grounds. Each participant has an opportunity to develop intrinsic motivation and sound, emotional and social skills. These, through self awareness can be developed to reach personal potential.
The Muddy Day School approach allows children the opportunity to learn about the natural environment, how to handle risks and most importantly to use their own initiative to solve problems and co-operate with others.
Extra curricular sports and physical activities
Extra curricular sports and physical activities on offer vary from time to time according to the interests of the children, the expertise of the school staff, and the availability of specialist teachers and sports coaches. We are currently able to offer a wide range of activities that include football, tag rugby, cross country, hockey, walking, fun fit, netball, athletics, Ultimate Frisbee, cycling proficiency, country dancing, Maypole dancing and gardening.
We have always appreciated the importance of such activities not only to develop an interest for life and promote healthy lifestyles but, more importantly for increasing self esteem. Children in Years 5 and 6 can claim Children's University credits for our extra-curricular activities. Pupils are awarded Bronze, Silver and Gold certificates by Children's University at a formal ceremony according to the number of credits/hours they have accumulated throughout the year.
Children in Years 5 and 6 are also able to take part in a sailing week during the summer term. Year 6 children can participate in our own Service Challenge which is designed to prepare young people for the Duke of Edinburgh's Award. The structured programme is designed to broaden horizons, providing adventure, service and challenge beyond the classroom. Life skills such as commitment, perseverance and team work will be covered as well as tackling key areas such as basic first aid, personal safety and fostering a sense of adventure, strategic awareness, resilience, creativity and curiosity.
At St Andrew's School we consider it is essential that talent and interests are encouraged and as many children as possible are always involved in extra-curricular activities. Many children continue to demonstrate their sporting prowess at secondary school and we enjoy hearing about their celebrated later success.
Indoor Athletics Results December 2018